ROUTE 50- DENVER ART MUSEUM
We were honored to work with the RouteFifty.com Magazine to host the Mayor of Denver, and local policy makers in this open discussion on local politics and how to leverage technology to better serve their citizens.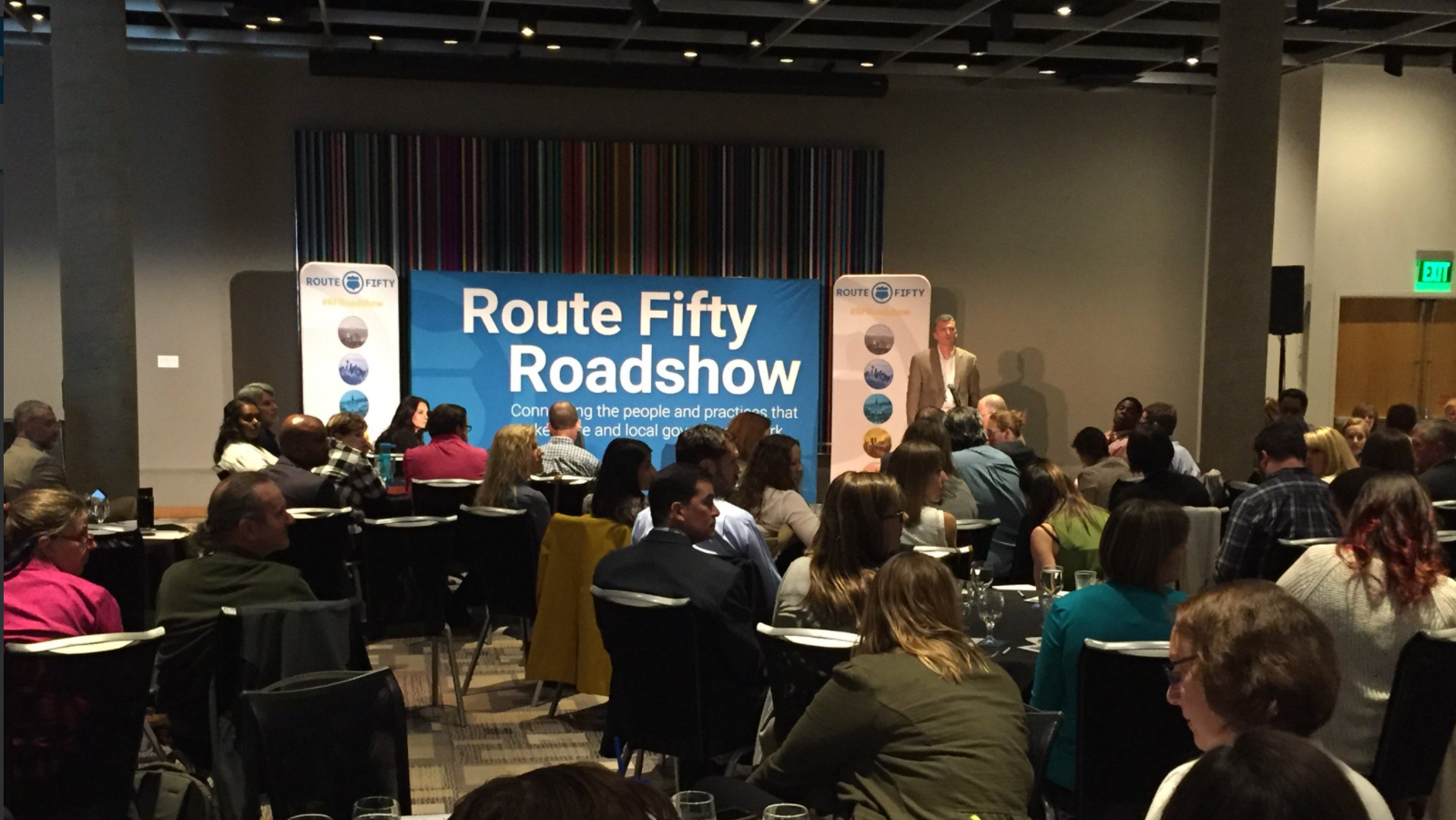 Designed By: RouteFifty.com
Resourced By: Event Tech AV
Installed By: Event Tech AV
Scope of Work: Sound, Lighting, Video for Political Conference
With a simple setup of QSC Speakers, Allen & Heath audio Console and Shure Wireless we provided the necessary sound. For lighting we used ECT Lekos, and Leprechaun Dimmer Packs. The final touch was a confidence monitor for presenter notes. Small setup for a High Impact meeting or making Denver better!