PAPAL TELECAST MEXICO TOUR
When Pope Francis decided to visit Mexico it was a moment to remember forever.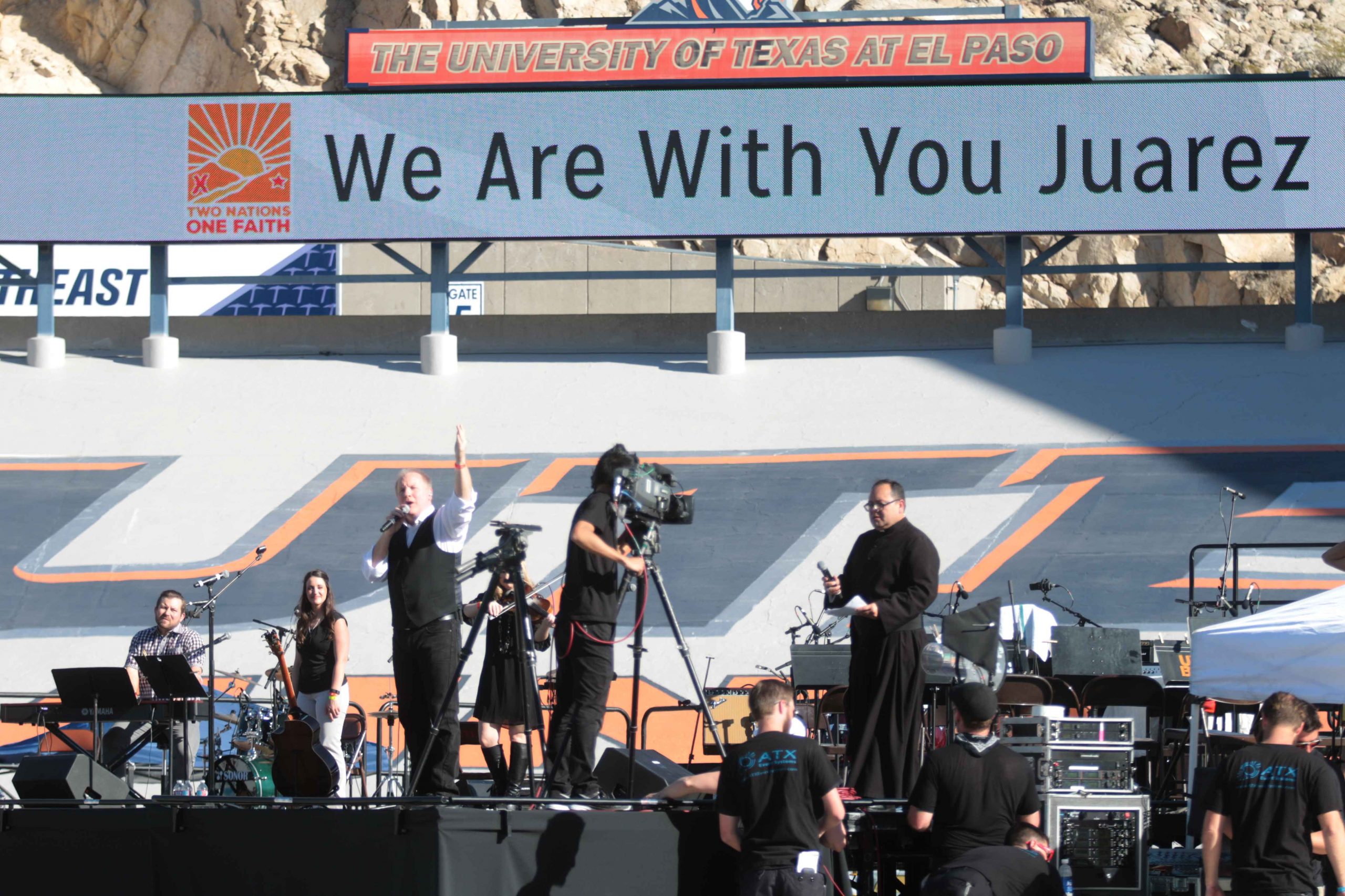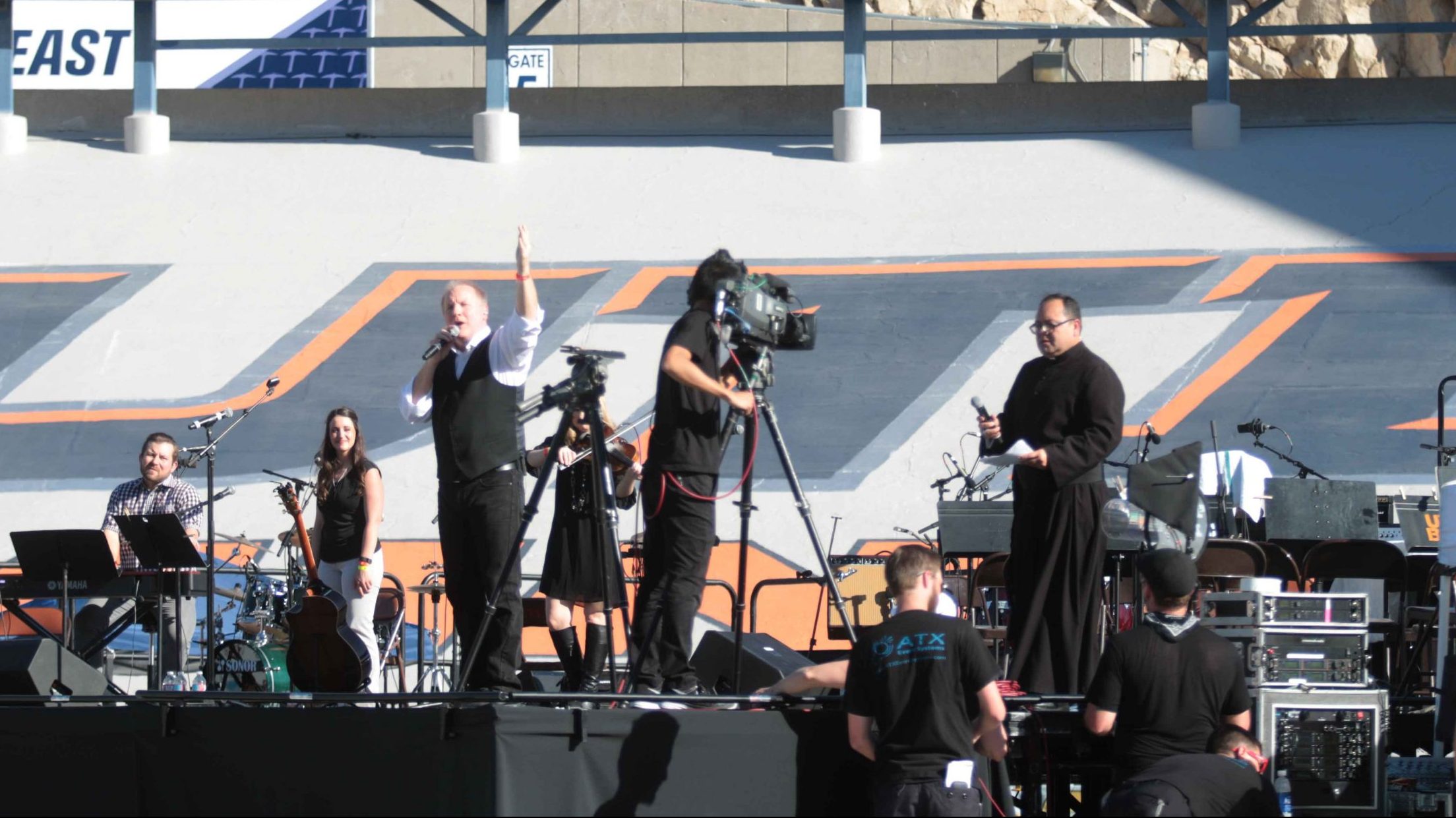 Heard (and seen) around the world
Designed By: Bruce Gilson of Event Tech AV
Resourced By: ATX Event Systems, Austin, TX
Installed By: Bruce Gilson and ATX Event Systems, Austin, TX
Scope of Work: International Broadcast of North American Site for Papal Visit to Mission Valley (El Paso, USA and Juarez, MEX) Cameras, Broadcast Truck, Media Coordination, Microwave, Fiber and Satellite Transmission.
We were asked to help design and oversee the broadcast from the Mexico Alter to the North American Venue at the Sun Bowl and back to the Altar for 2 way communication. We used Microwave Transmitters, Poin to Point fiber optic and Satellite broadcast as backup. While utilizing a traditional broadcast truck we connected both sites with TerraDeck devices for the 2 way communication. We also feed the broadcast and audio feeds to all the media outlets that wanted to be apart of this monumental moment in time as 2 nations celebrate mass together for the first time.