Recovery Unplugged: Encore – Austin TX
Recovery Unplugged: Encore is an Austin local musician's recovery space. They had a small space that needed a full AV installation.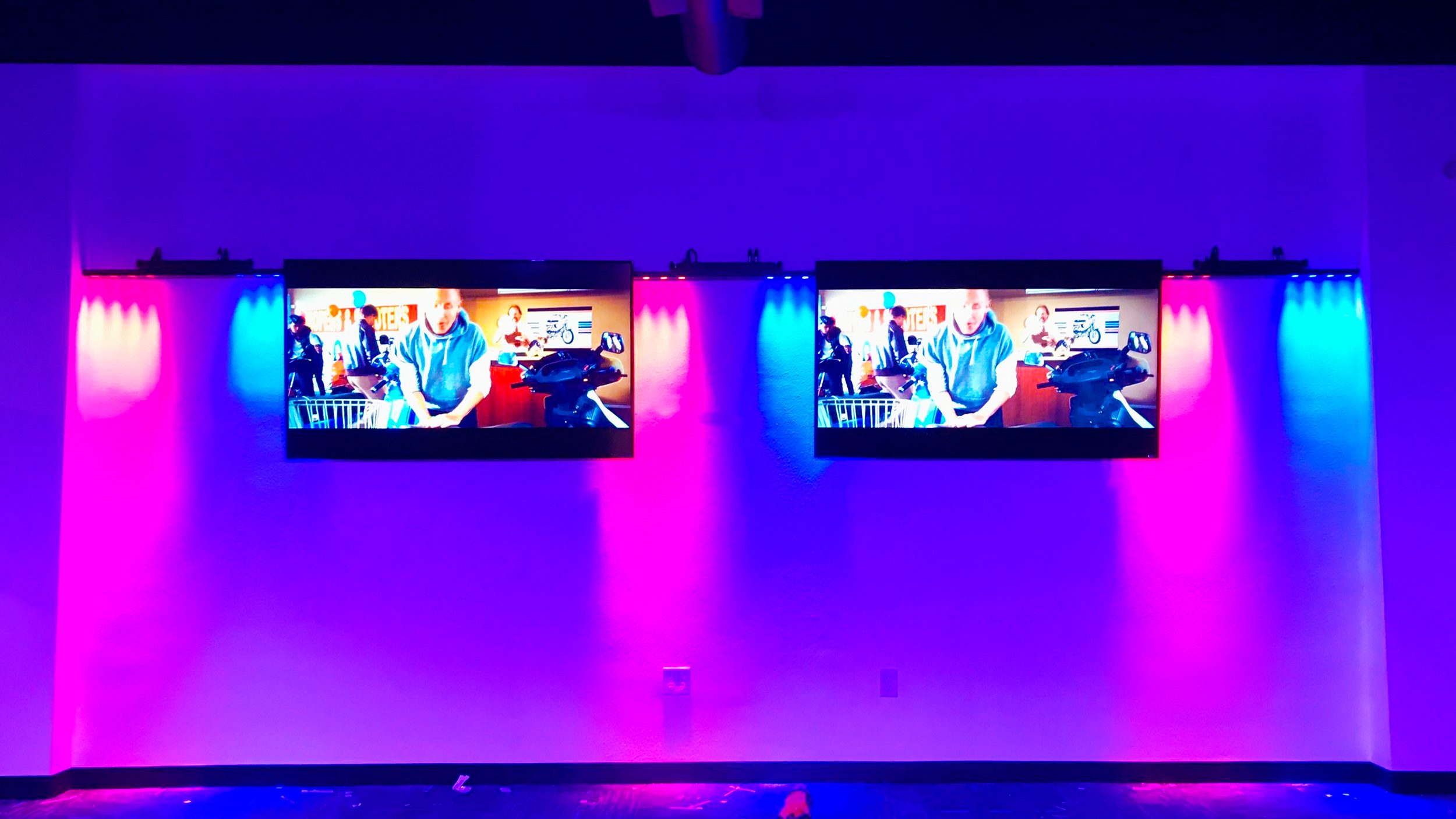 Designed By: Sean Robertson of Guitar Center Professional
Resourced By: Guitar Center Professional
Installed By: Event Tech AV
Scope of Work: Sound, Lighting, Acoustic Panel and Video for Main Stage
An Allen & Heath soundboard and stage boxes connect the musicians to the Presonus FOH mains and subs, and stage monitors. The lighting is a Chauvet system utilizing a computer software, ShowXpress, and a combination of LED pars for stage lights and LED battens for upstage wall wash. A PTZoptics 12x zoom camera connected to the internet giving them the ability to stream their events. Two 65" TVs mounted to the upstage wall with system or AppleTVs and a video matrix gives them access to display videos or slides for special keynote speakers. Serval Acoustic Panels were installed to help control the sound in the space.