HIGHLANDS HIGH SCHOOL – SAN ANTONIO, TX
The San Antonio Independent School District spent Millions of Dollars to bring this historic high school into the 22nd century.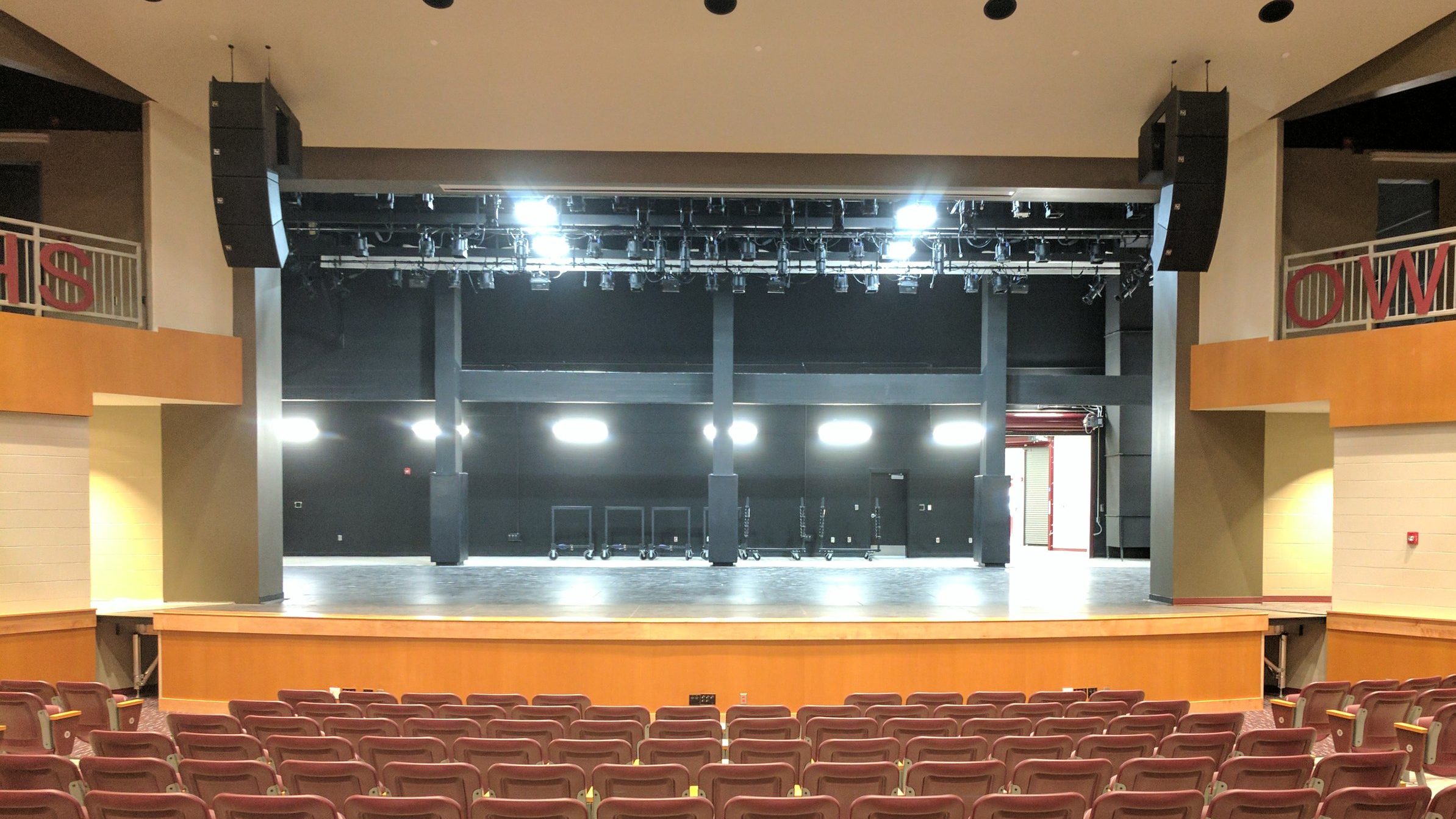 Making Learning Loud and Clear
Designed By: RSI
Resourced By: All Pro Integrated Systems
Installed By: Event Tech AV
Scope of Work: Audio, Video for Performance Hall, Dance Studio, Black Box Theater, and Distributed Audio in Hallways, Classrooms and Dressing Rooms.
With a brand new Dance Studio, Black Box Theater, Dressing Rooms and Remodeled Performing Arts Theater, the project was detailed from the beginning. They chose EV Mains, Subs and Delays for the Theater, Community Speakers for distributed audio and Allen & Heath Digital Console to drive the system. They also chose Epson Projectors and Draper Screens for video with a Crestron Control System.