URBAN DECAY BRAND ACTIVATION
Urban Decay and Penn & Public worked together to create a Brand Activation that launched a new concept in Urban Decay's Lipstick Line.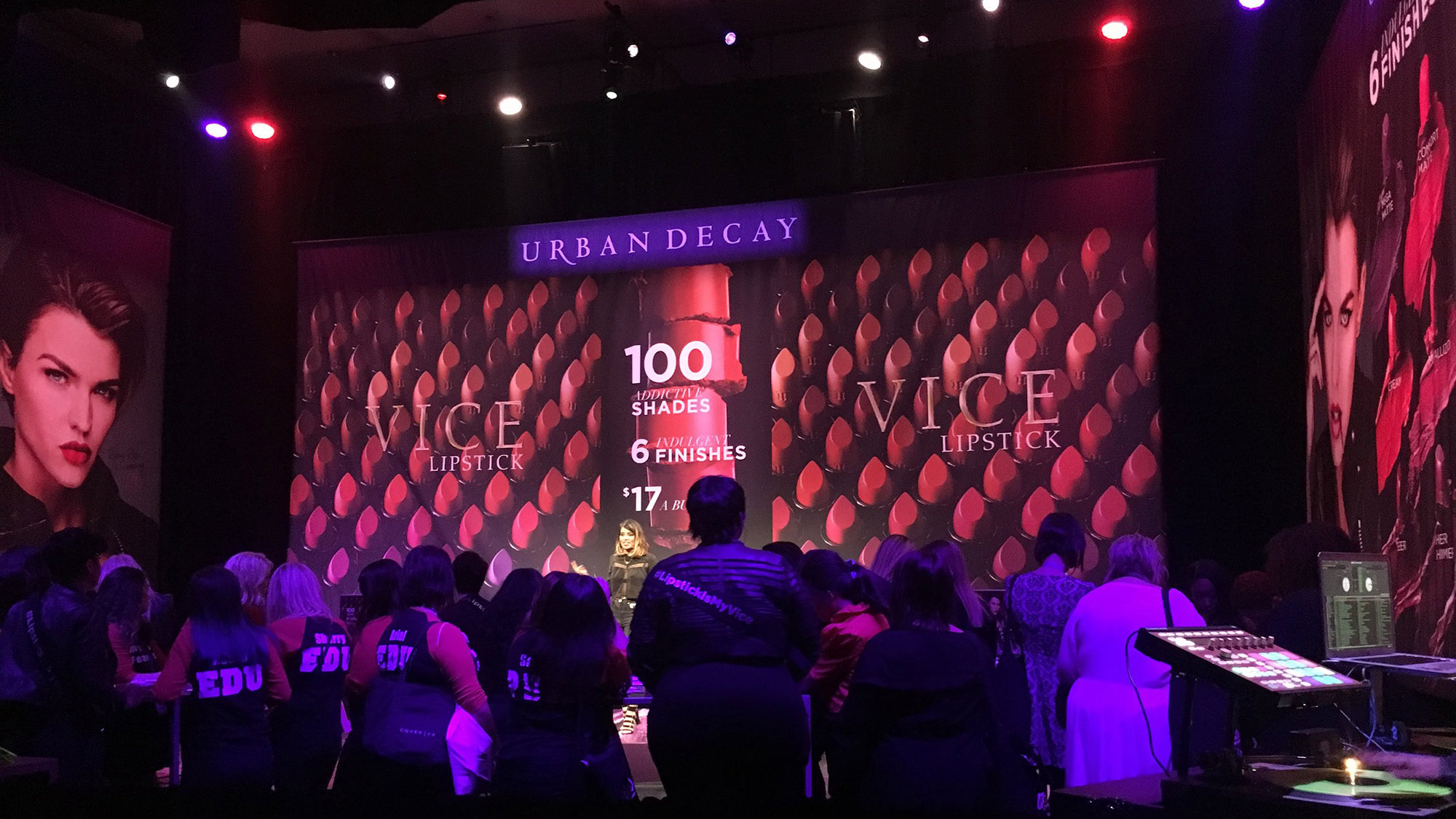 Designed By: Bruce Gilson of Event Tech AV and Penn & Public, Las Angeles, CA
Resourced By: Penn & Public
Installed By: Bruce Gilson and Penn & Public
Scope of Work: Technical Direction of Audio, Video, Lighting, Staging, Scenic, and Branding
We helped bring the ideas to life with our technical expertise. We used JBL VRX, Mains and Subs to fill the space with sound, and large plethora of lighting fixtures to create the look and feel that Urban Decay expected. With a unique restriction on power consumption everything was light on power consumption and designed to transform a mini ballroom into a big brand experience.