Revolutionizing Comedy: The Cutting-Edge Tech Behind Mothership's Hilarious Shows!
Designed By: Event Tech AV, GCPro, and AVDG
Resourced By: Event Tech AV and GCPro
Installed By: Event Tech AV
Scope of Work: Complete from the ground up audio, video, and lighting systems.
Check out the latest audio, video, and lighting setup we installed at Comedy Mothership. The state-of-the-art sound system, high-res displays, and custom visuals will transport you to another world. The lights create an incredible spectacle, setting the mood for an unforgettable night. Experience it for yourself!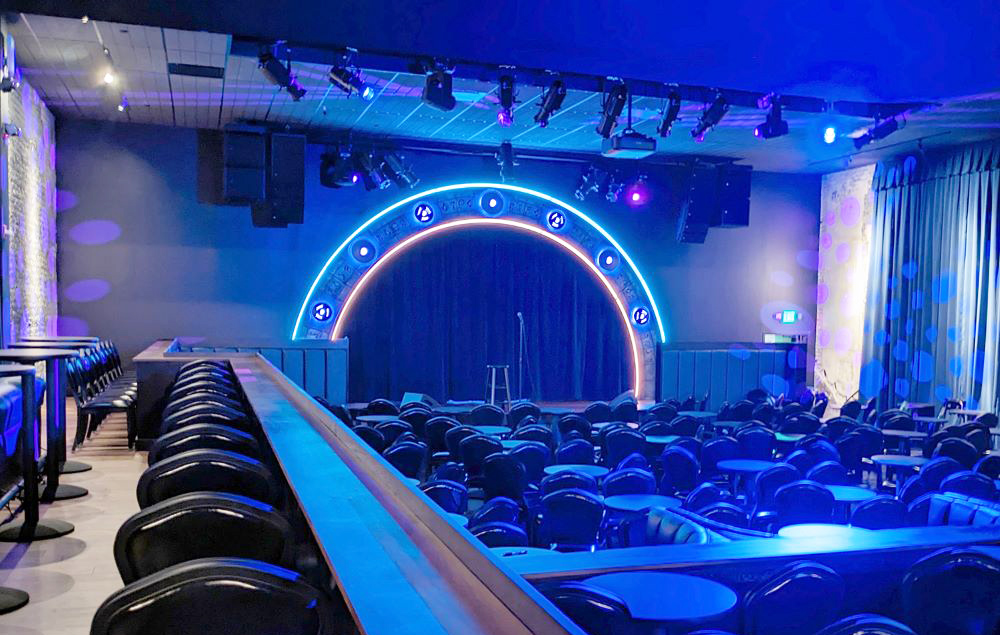 Check it out! Our work at Comedy Mothership was featured on ProSoundWeb.com. You can check out the full article —> here.