CENTRAL BAPTIST CHURCH- COLLEGE STATION, TX
Central Baptist Church in College Station, TX decided to update their 20 year old facility and build a new Children's Wing and update the Main Worship Center audio system.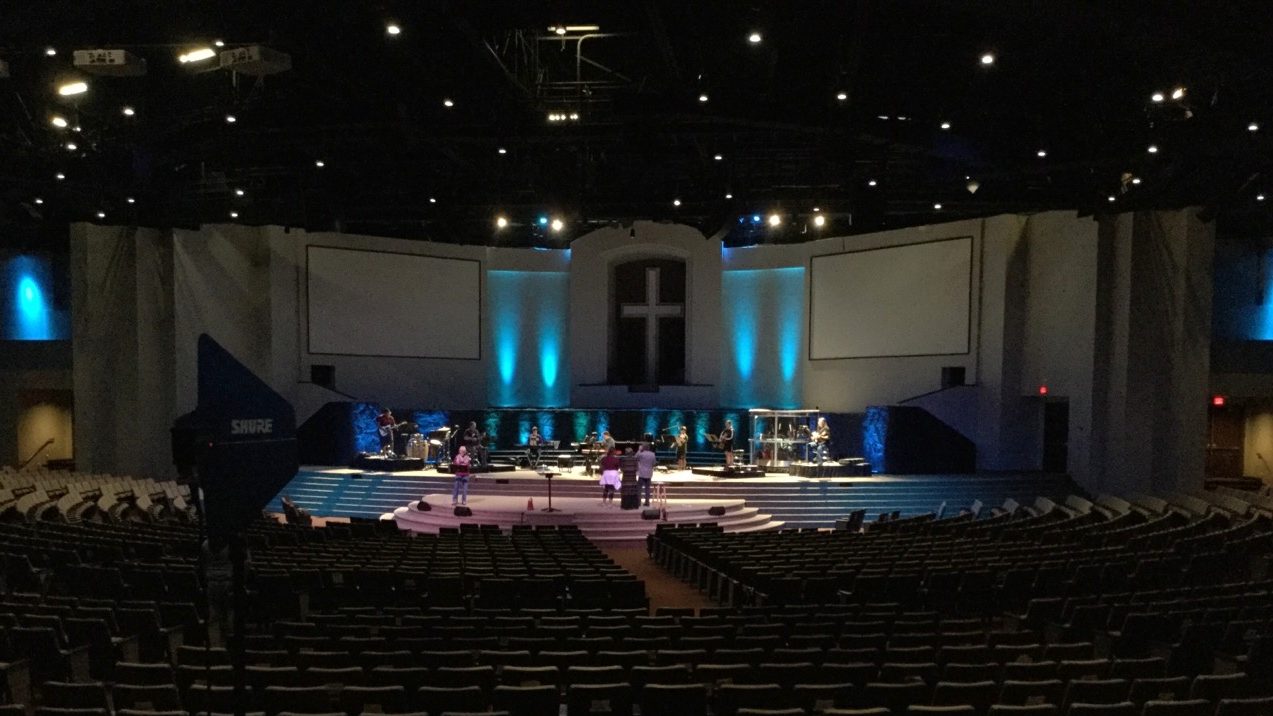 Lights, Audio, Video, Worship.
Designed By: All Pro Integrated Systems
Resourced By: All Pro Integrated Systems
Installed By: Event Tech AV
Scope of Work: Audio Remodel for Main Auditorium, Audio, Video, Lighting, Distributed Audio and Video for New Construction Children's Wing. 
In the Main Auditorium they chose Bose Roommatch Mains, Subs and Delays driven by a Yamaha CL5 and Rio Boxes. In the Children's Wing they also chose Bose Roommatch Speakers, Da- Lite Screens, Hitachi Projectors and Chauvet Lighting.